Best E-commerce Platforms for Successful Online Businesses
In this post, I will present an in-depth analysis of the best e-commerce platforms available in the market today.
We understand the importance of choosing the right platform to ensure the success of your online business. With my research and expertise, I will provide the necessary information to make an informed decision and surpass your competitors.
Building a robust online store requires a powerful and versatile e-commerce platform. Your choice of platform can impact various aspects of your business, including website performance, user experience, SEO capabilities, and scalability.
To help you achieve your business goals, we have evaluated numerous e-commerce platforms and identified the top contenders that excel in different areas.
1. Shopify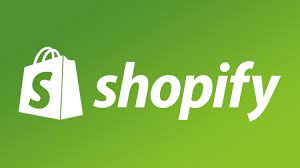 Shopify is a renowned e-commerce platform that has established its dominance in the market. It offers an intuitive and user-friendly interface, making it accessible for beginners while catering to the needs of advanced users.
With its extensive range of themes and customization options, you can create a visually stunning online store that aligns with your brand identity.
Key Features of Shopify:
Ease of Use: Shopify's user-friendly interface simplifies the process of setting up and managing your online store.
Versatility: It provides a wide selection of themes and plugins, allowing you to customize your store to meet your specific requirements.
Secure and Reliable: Shopify ensures the security of your customers' data and offers reliable hosting with minimal downtime.
Payment Options: It integrates seamlessly with various payment gateways, providing your customers with a convenient checkout experience.
SEO Optimization: Shopify offers built-in SEO features, enabling you to optimize your store and improve search engine rankings.
2. WooCommerce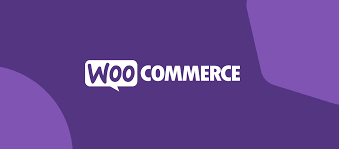 WooCommerce, an open-source e-commerce platform built on WordPress, offers a flexible and scalable solution for online businesses. It provides a wide range of extensions and themes, empowering you to create a tailored online store that meets your specific needs. As an SEO-friendly platform, WooCommerce enables you to optimize your store for better search engine visibility.
Key Features of WooCommerce:
Flexibility: WooCommerce allows you to customize every aspect of your online store, from design to functionality, giving you complete control over your brand.
Scalability: With WooCommerce, your store can grow alongside your business. It offers various extensions to enhance your store's capabilities as your requirements evolve.
SEO-Friendly: WooCommerce provides robust SEO features, such as customizable URLs, meta tags, and XML sitemaps, helping you improve your search engine rankings.
Wide Range of Plugins: It offers a vast library of plugins that extend the functionality of your store, ranging from payment gateways to marketing tools.
3. Magento

Magento is a powerful and feature-rich e-commerce platform widely recognized for its scalability and flexibility. It caters to businesses of all sizes, from small startups to large enterprises. With its advanced features and customization options, Magento empowers you to create a highly personalized online store that delivers an exceptional user experience.
Key Features of Magento:
Scalability: Magento is built to handle high-traffic volumes and large product catalogs. It offers excellent scalability and performance, ensuring a seamless shopping experience for your customers.
Advanced Features: It provides a wide array of advanced features, including multi-store functionality, advanced product options, and a robust inventory management system.
Customization: Magento's flexible architecture allows for extensive customization, enabling you to create a unique and tailored online store.
SEO Optimization: It offers a range of SEO tools and features, such as customizable meta tags, URL structures, and XML sitemaps, empowering you to optimize your store for search engines.
Conclusion
Choosing the right e-commerce platform is crucial for the success of your online business. Shopify, WooCommerce, and Magento are among the top contenders, each offering unique features and advantages.
Consider your specific business requirements, budget, and long-term goals when making a decision. Remember to optimize your store for search engines, create a seamless user experience, and regularly update your content to stay competitive in the ever-evolving e-commerce landscape.
By leveraging the capabilities of these e-commerce platforms and implementing effective SEO strategies, you can position your online business for success and outrank your competitors in the digital realm. Good luck with your e-commerce journey!
Visited 1 times, 1 visit(s) today