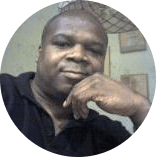 I am a Minimalist and an unapologetic Solopreneur. I have earned money online since 2006. Also, I am a semi-retired Telecommunications Field Engineer.
My Story
I have always been interested in technology. Looking back I realized I always loved the jobs I have had. They were all Feild Service-related and offered a lot of freedom.
I never like being stuck behind a desk and loved it. I never sought high-level promotions because I would lose freedom and get stuck behind a desk doing reports.
As a result, I never earned a high salary and used technology to earn money online. In the early days, it was just a few bucks here and there. When things started going good I got a new job I loved.
If you ever heard of Silver Handcuffs the new job was it. I was in technology, I did not have to punch a time clock and I worked from home.
The kicker is I got paid salary plus overtime. Meaning if I did not have work to do (which happened a few times a week) I still get paid my salary.
If I left my house at 3pm and worked at a location until 7pm I got paid 2 hours overtime. Nice! I call this job Silver Handcuffs because I offered just enough to keep me there but not enough to live my dreams.
Instead of growing my online businesses I watched The Jerry Springer Show or ran personal errands when I did not have any work. Huh!
Years later I came back to making money online and things were slow. The tips and tricks I used to use did not work as technology had changed.
I had to learn what worked all over again. I was rough until I found Wealthy Affiliate and everything changed.
Believe I Can Help People
I wasted valuable time enjoying my job (Silver Handcuffs) instead of earning Location Independent Income. I thought everything was great.
Why waste time on social media, like Facebook, Instagram, and Twitter earning a fortune for them? Spend half of your time there and spend time working on an online business.
Social media is not all bad but I believe EVERYONE should have at least one online business or personal website. You don't own those social media sites and they will not always be there.
You can be your own brand, slowly create Location Independent Income or at least own a personal place where all the people you know and love can stop by and say hello.
The Goal Of This Site
Digital business is the creation of new business designs by marrying their digital and physical worlds. This growing and evolving process promises to unleash unprecedented convergence of people, business, and things that disrupts every facet of business
The growth of the digital economy has made people more familiar with digital products and services, which has driven companies to seek new competitive advantages in the digital space.
This site will explore all the offerings in the digital world that will allow you to earn Location Independent income from anywhere in the world. Like a Digital 9to5.
The Digital economy is real and the possibilities for almost passive income are endless. Journey with me as I explore it all.
I provide resources and content that allows people to begin earning a profit online. I believe everyone should supplement their income with a rewarding digital business.
It's more simple than you may believe. I used Wealthy Affiliate to help me on my way.
With a simple digital business strategy, you will begin to use the time wasted on social media and use that time to earn massive profits online. Be the chess player, not the chess piece.
If you ever need a hand or have any questions, feel free to leave them below and I will be more than happy to help you out.
All the best,
Tony Wideman
Digital925.com
Visited 1 times, 1 visit(s) today